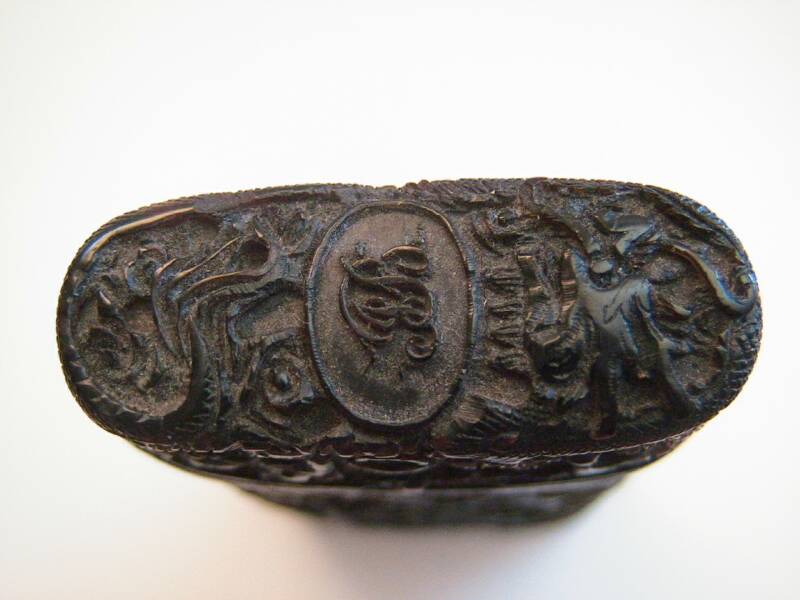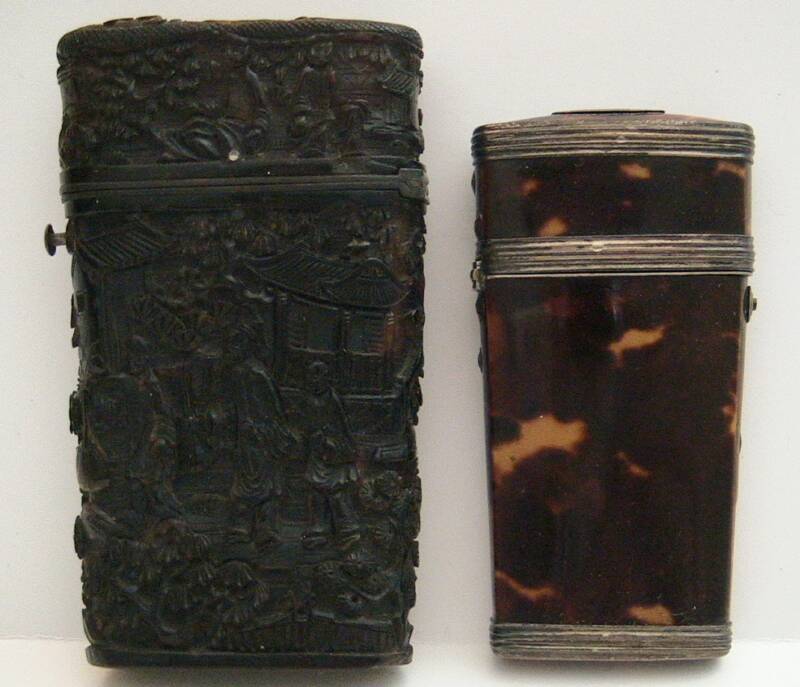 Tortoise shell lancet cases

Pictured are three tortoise shell lancet cases.  The piece on the R is banded in silver with a silver cartouche on the top.

The lancet case in the middle is a very rare form, thought to have been made for export from China c.1810-1820.  The case holds 6 matched unmarked thumb lancets.  The panels of the case are covered with a scene of workers in the field adjacent to a series of huts.  The top of the case is bordered by a serpent of some form. 

The lancet case on the L is a rare engraved version also from China.  This piece is engraved with a scene titled "Napoleans tomb" on one panel and "Napolean's  house" on the other.  This inscription dates the piece post 1821.  The lancets in the case are all marked Evans, Old Change.  This address was used by the Evans' firm from 1783 until 1854.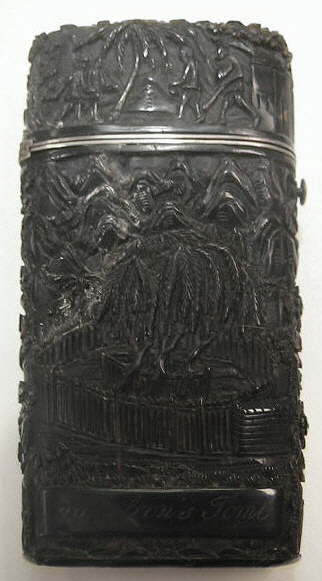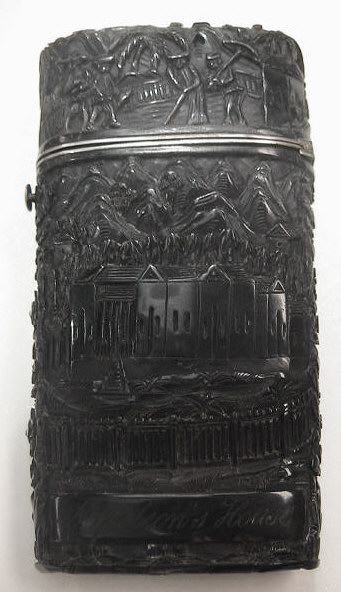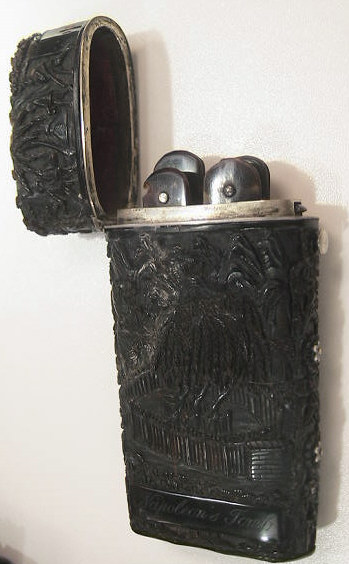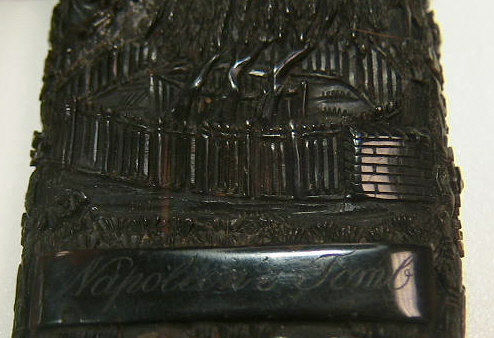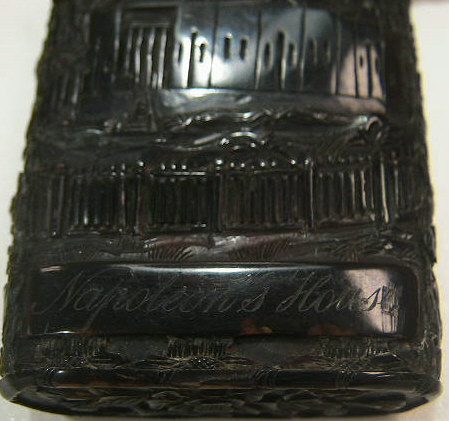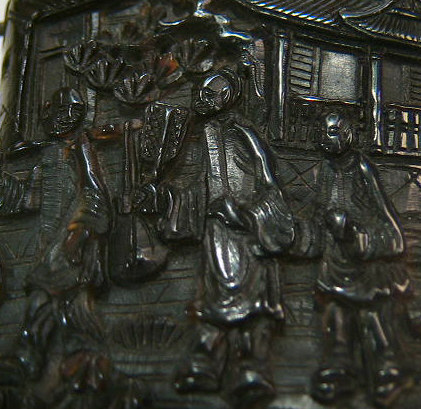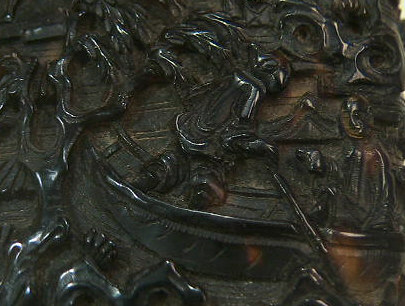 Tortoise shell lancet case.  Beautiful silver inlay in the tortoise case in a vine pattern.  The case contains 4 lancets and a silver spoon with forceps on the other end.  The case is inscribed on both sides, Westly Walker Surgeon on one side and Preston Lancashire on the other.