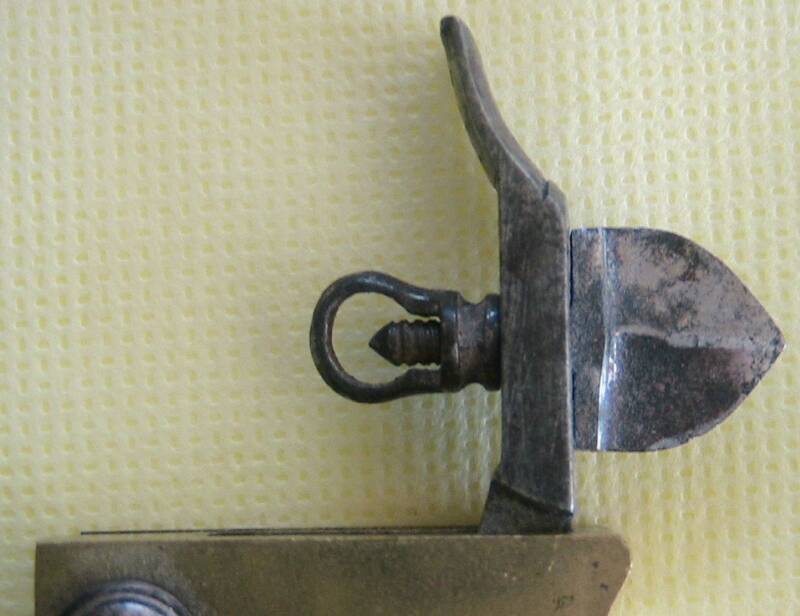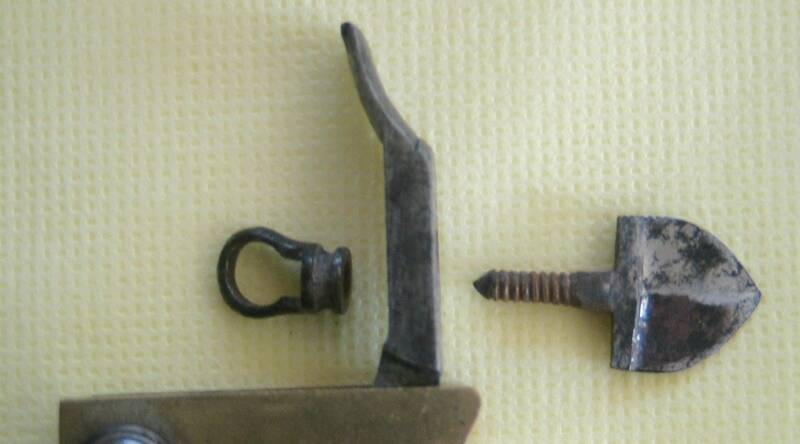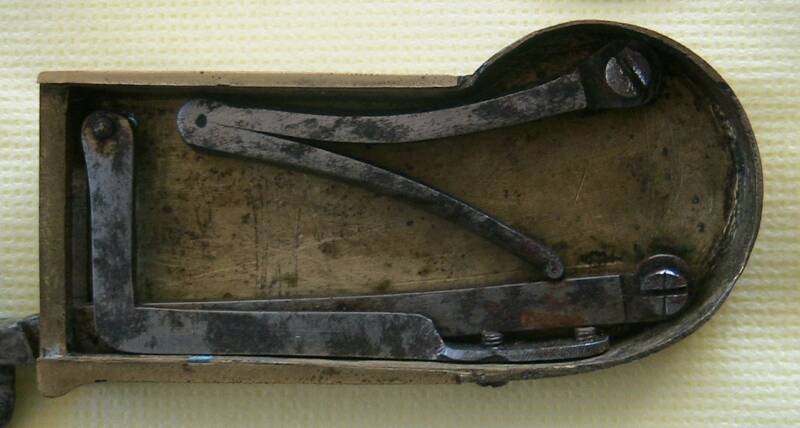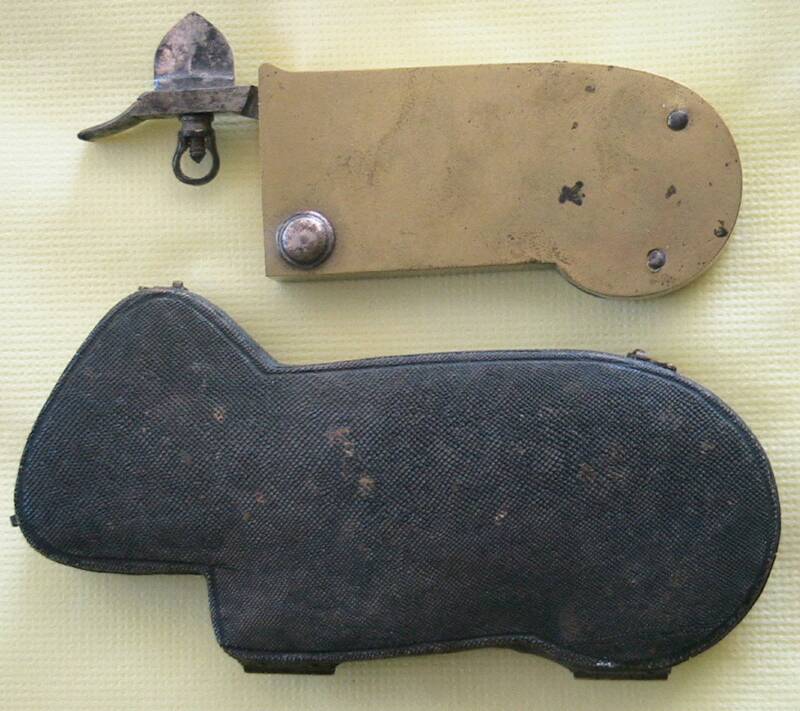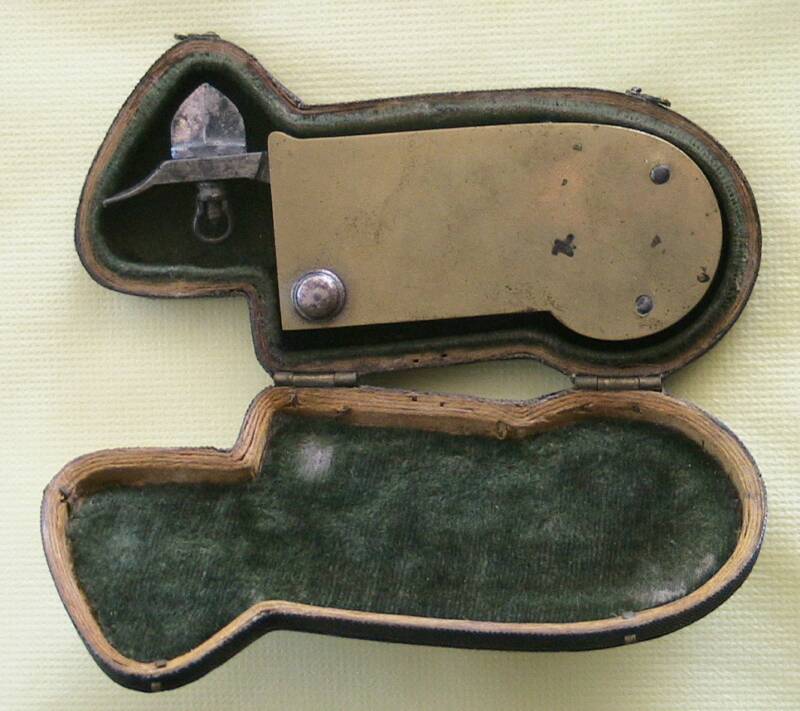 Button release Shagreen-cased Veterinary lancet

Unsigned button-release lancet c.1820-1840.  Unknown maker, believed to the British in origin.  A similar smaller version is present on the site and is marked Ferguson.

The case is a beautiful shagreen covered green velvet lined case.  Note the perfect fit of the item and the old wear mark where the button hits the lid.  A sign that the collector can be confident that these two items started their life together.

The inner workings of this piece are a testament to a master craftsman.  Note the wonderful tooling of the spring steel and the conservation of lines and space.

The blades are removed with a screw type release.