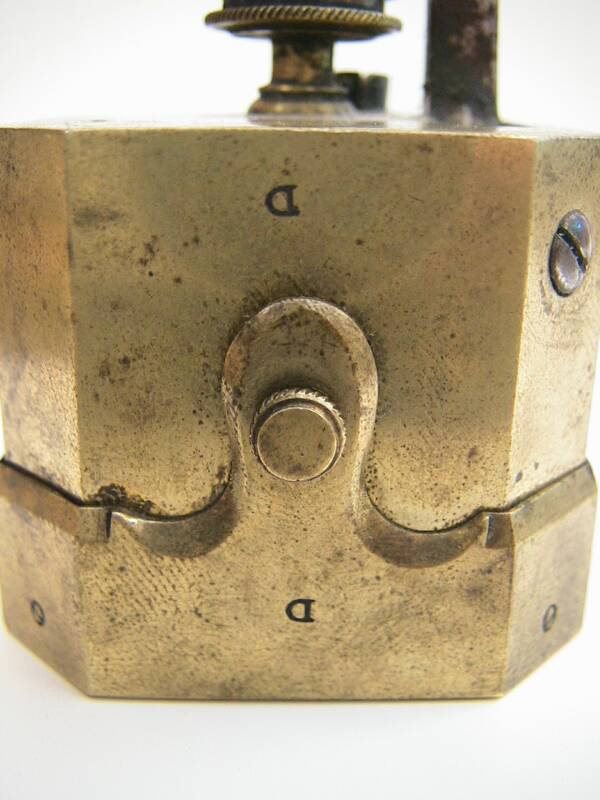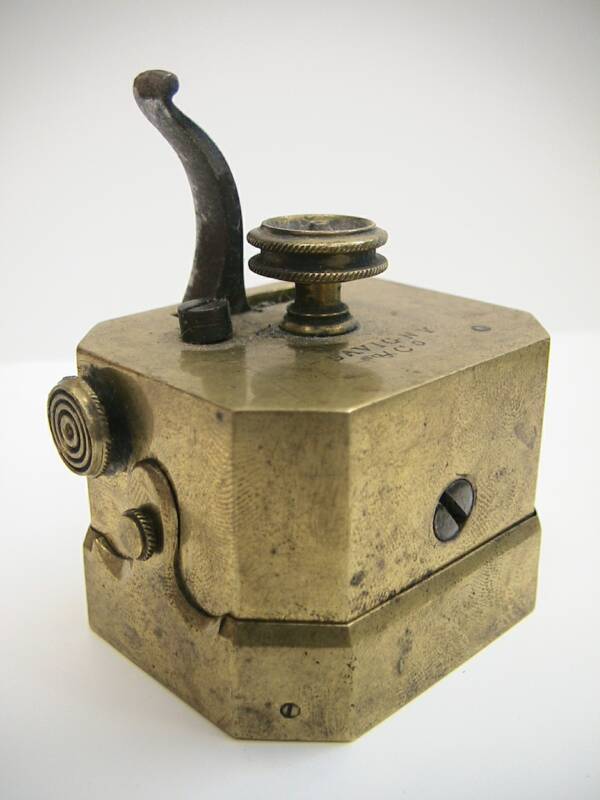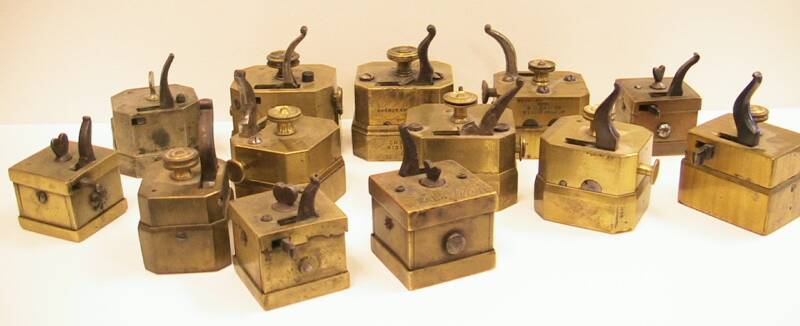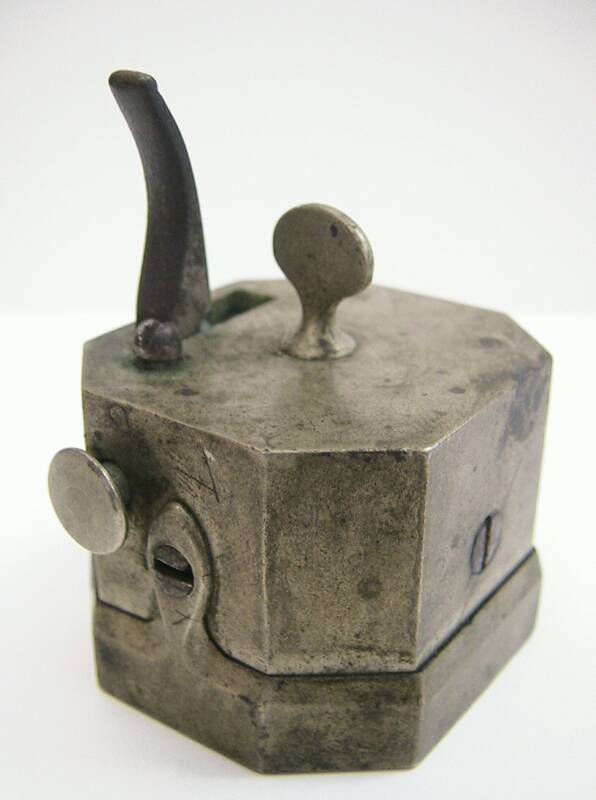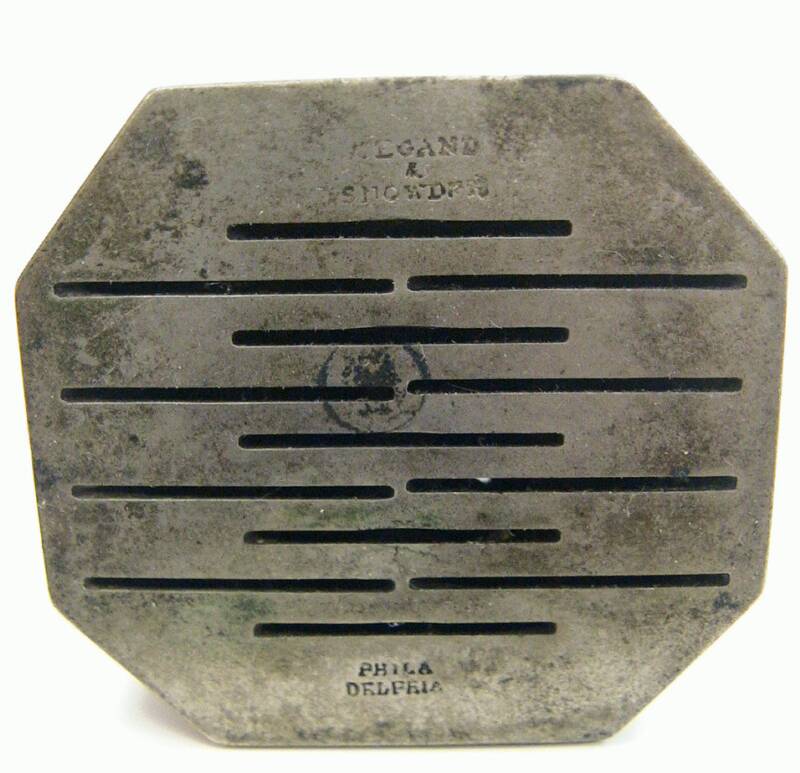 White metal 13 blade scarificator marked Wiegand & Snowden, Philadelphia.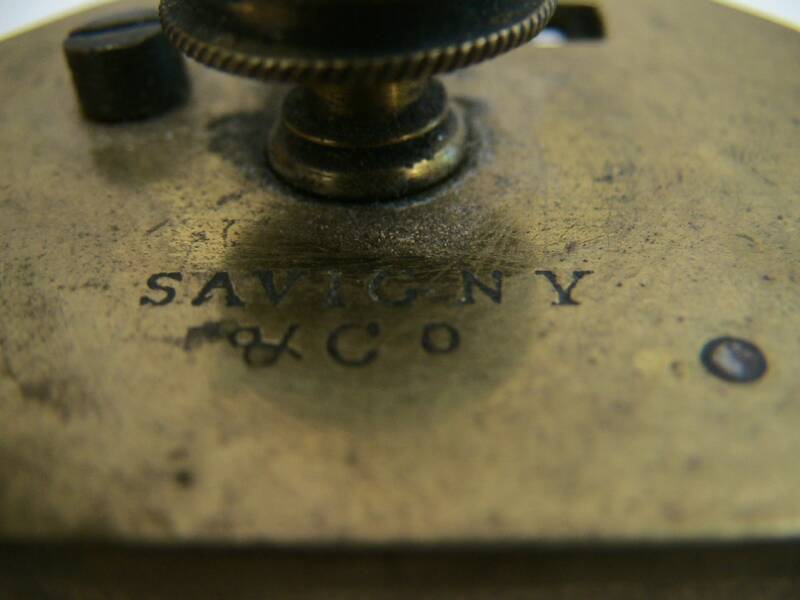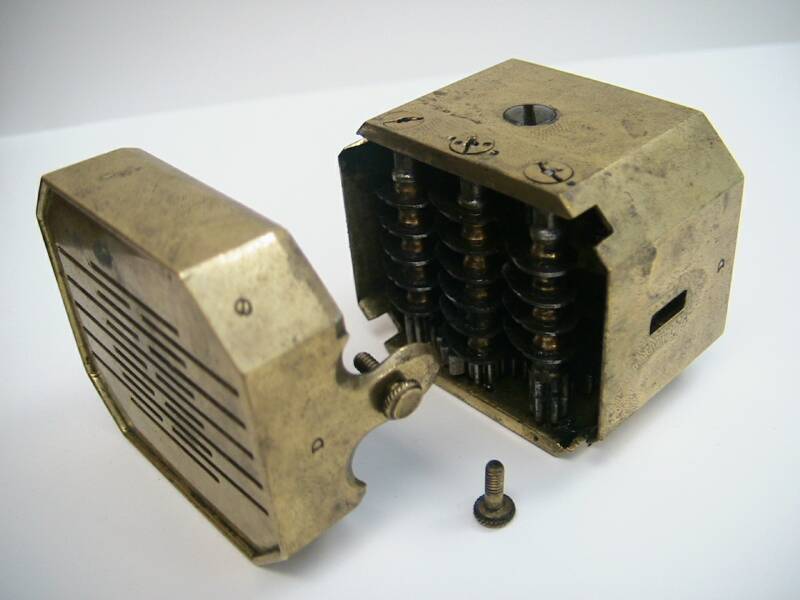 Savigny & Co 15 blade brass scarificator, a London -based firm.  This piece has the unique feature of allowing the entire base plate to be removed with a couple of turn screws. c.1820-1830

As mentioned on other pages in the site.  The "D" marks are consistent with a piece manufactured in a large firm to label matched sets as they go through different craftsmen in the finishing process.