Dunse Horn-handled fleams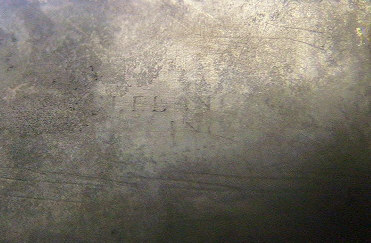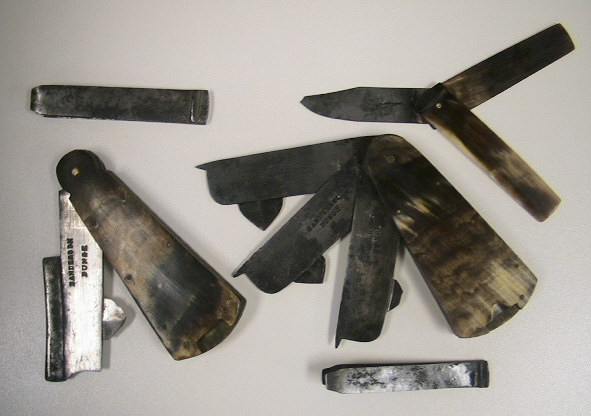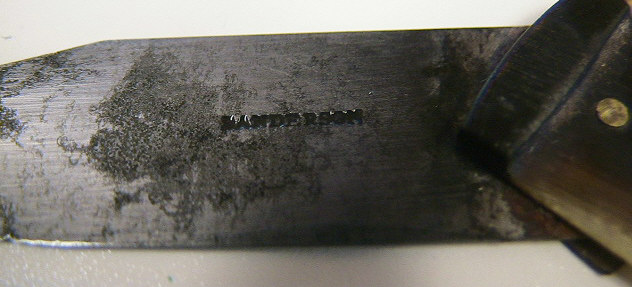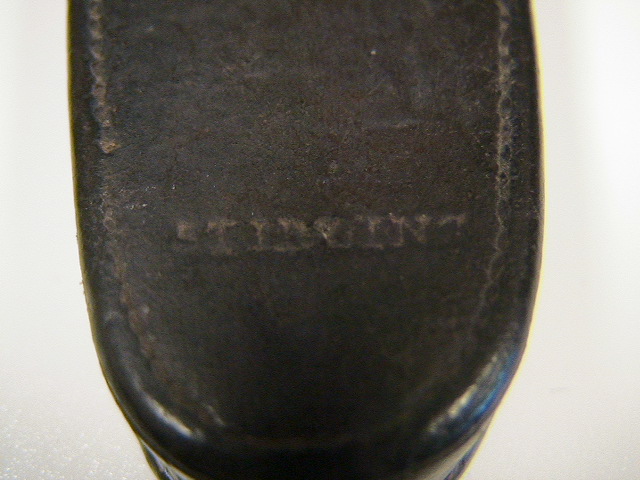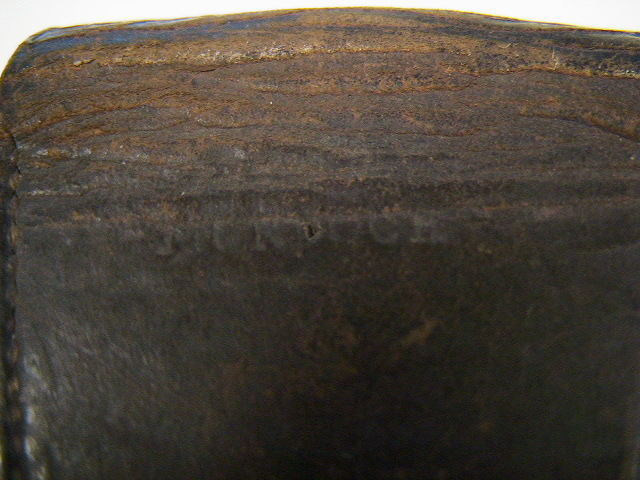 Two Horn-handled fleams marked Sanderson Dunse.  Several censuses from Scotland note Sanderson as the name of a tool maker in the Dunse area.  These names put the items in the range of 1775-1820.  These two items are very unusual in that the horn scales have insets to hold the more common thumb lancet and a very rare addition of a pair of tweezers in the other scale.

The leather case is double marked with Stirling at the base and Murdoch  near the upper flap.

Shallow mark on the hilt of one blade.  This is an unusual mark on a finished piece.  It might represent the maker of the metal blanks used in production.  It is possible this was to be polished from the surface in final production.

Marks on the thumb lancet.