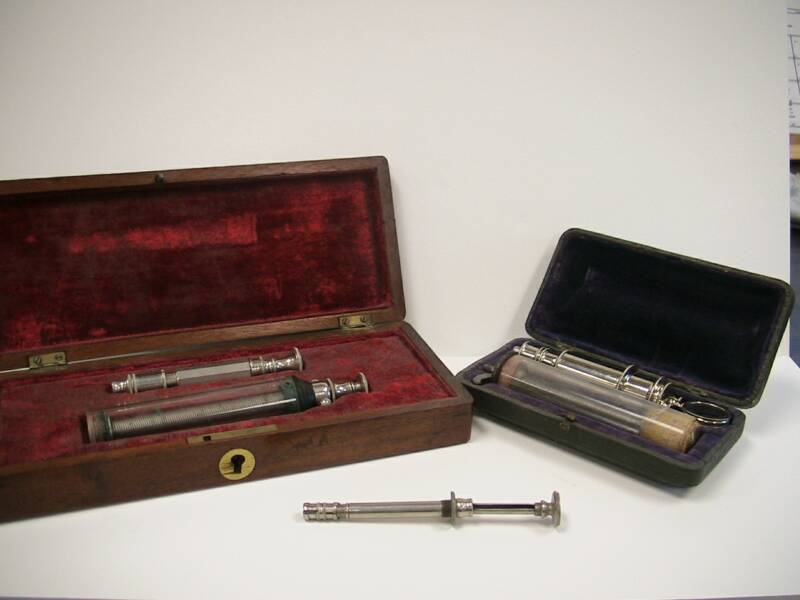 Artificial / Mechanical leeches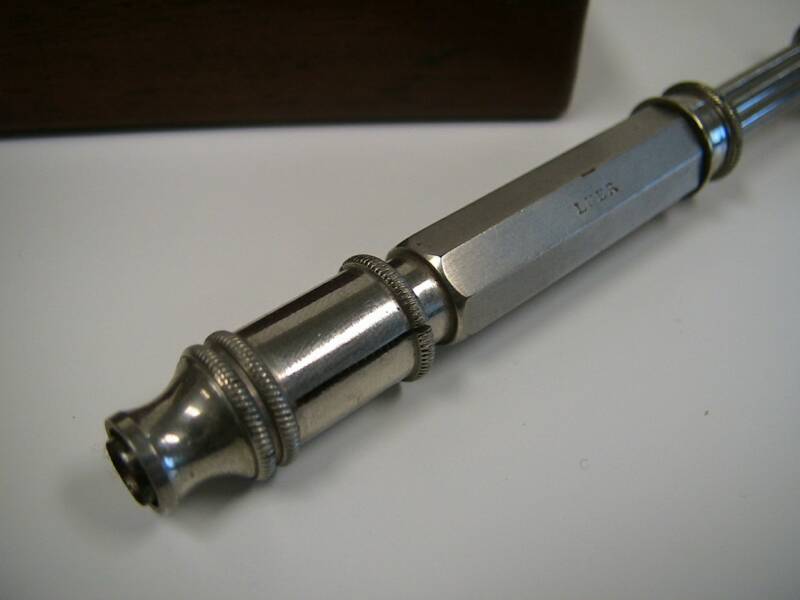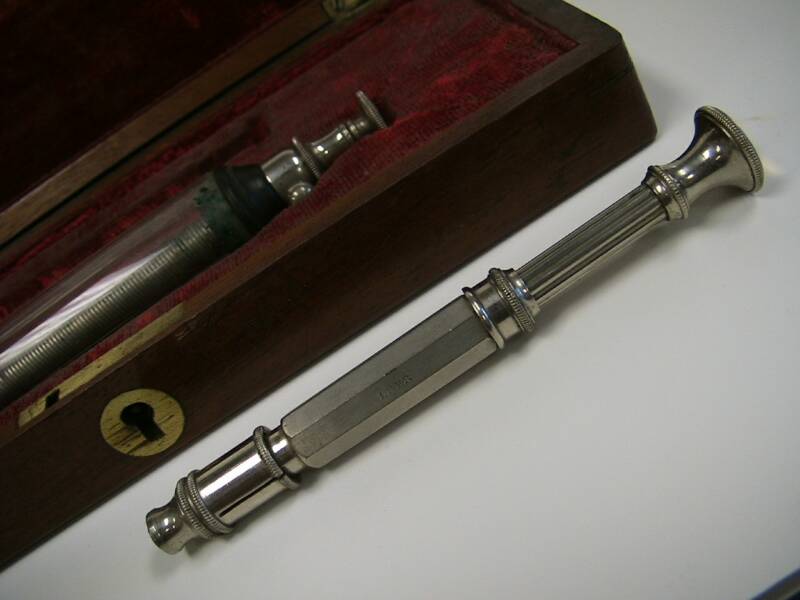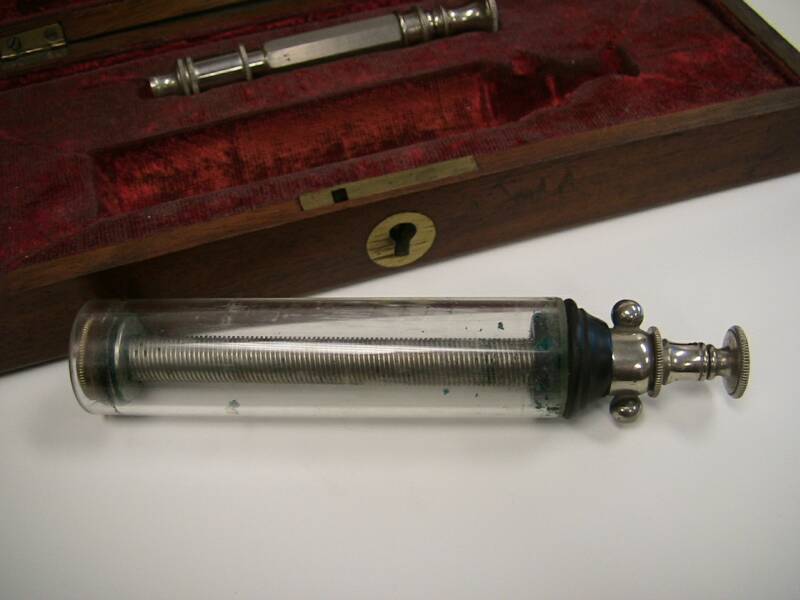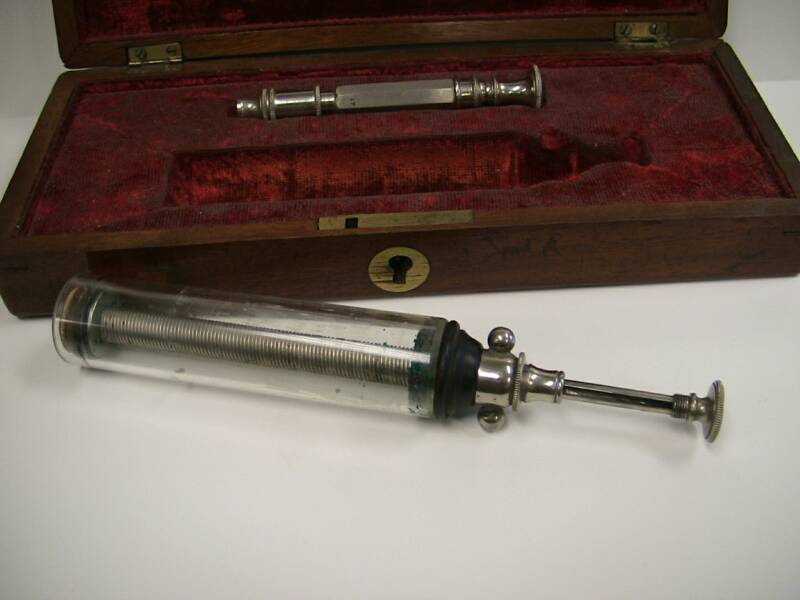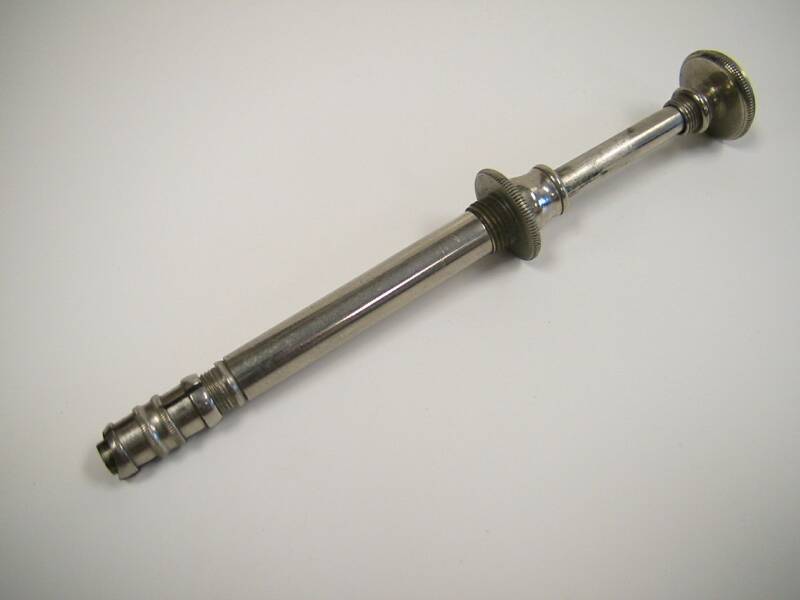 Three artificial leeches. 

The piece in the red velvet lined box is marked Luer, a French instrument maker.  The cutting end has a screw type depth gauge for controlling the cut.

The aspirating apparatus is very unique in that a screw lock extension springs out of the top of the mechanism.  It appears to function to break the suction produced by the turn-screw mechanism.

Beautifully turned all metal leech.  The plunger is not spring loaded in this unit.

Very simple Luer-type artificial leech.  The plunger is held depressed to offset the spring loaded cutting mechanism.  The hilt has a series of screw threads, probably designed to hold a cover in place over the cutting mechanism.  The cutting end of the leech is shown in the pictures to the right.  The end can be reversed to give a cutting edge for flat or curved surfaces.