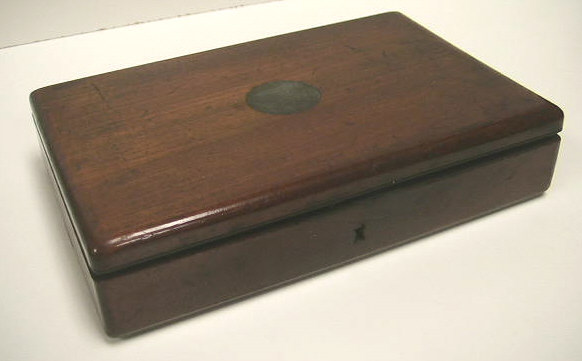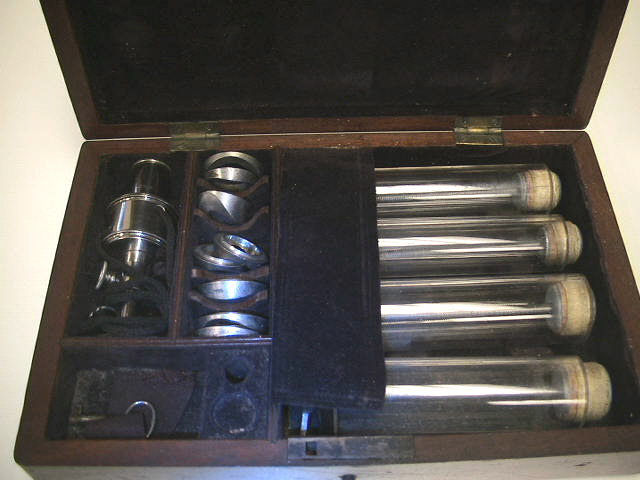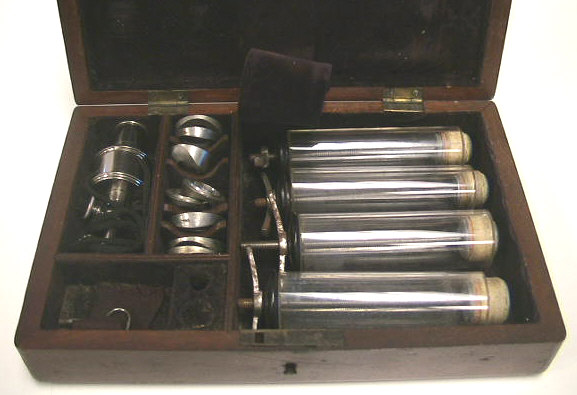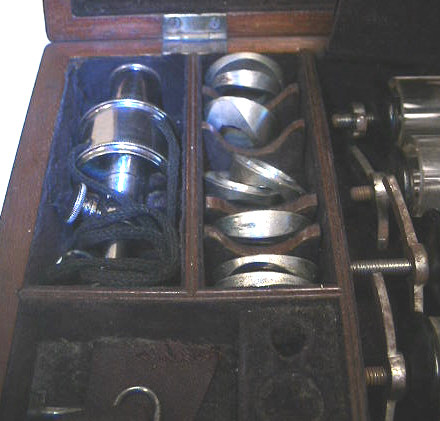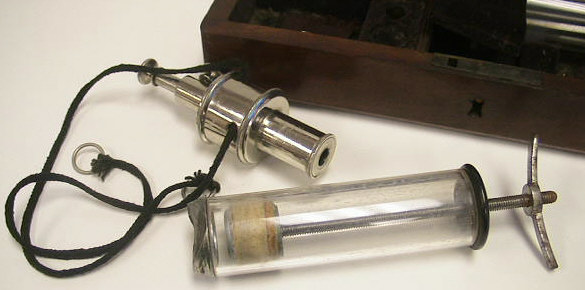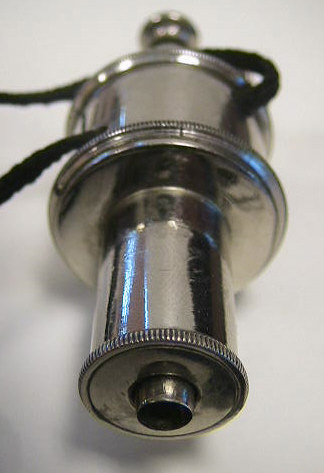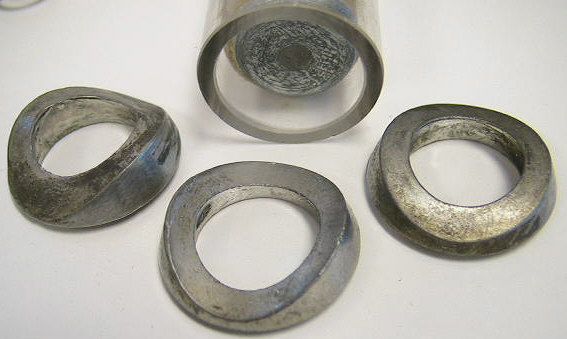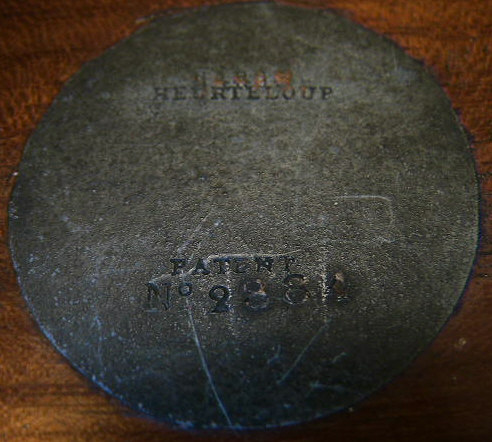 Rare Heurteloup leech c.1840.  The pewter cartouche on the lid is imprinted Baron Heurteloup patent No 2384.

The set contains a plated artificial leech and 4 leech tubes.

To improve the applicability of the set there are a series of concave and convex fittings for each of the two different sized leech tubes. 

Leech and tube.  The cutting end of the artificial leech could be adjusted to various depths.  The  blade was operated by pulling the black thread.